Storm inlet filters reduce job site flooding, minimize residential complaints with cleaner and dryer streets during all construction phases, and keep projects running smoothly.
S3 offers a complete array of on-grate filters and catch basin inserts to comply with E&S requirements as well as significantly reduce job site cleanup costs and prevent siltation and pollution of rivers, lakes, and ponds.
Products
MKB Blackhawk Inlet Filter Mat
ADS FlexStorm
Fabco Industries
Applications
Sediment Filtration
Flooding and Ponding Prevention
Pollution Control of Waterways
Erosion and Sediment Control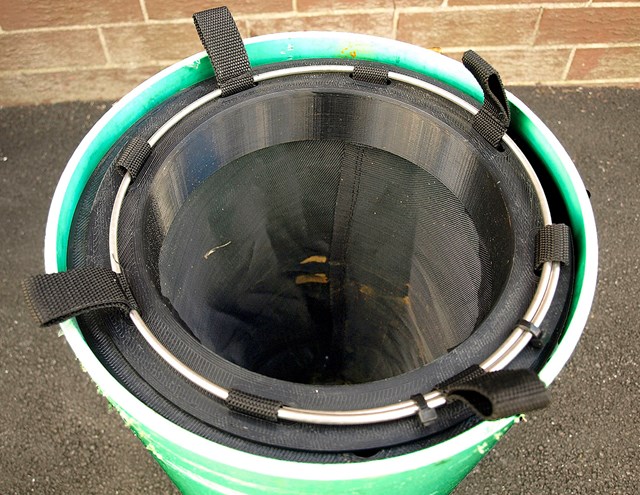 ​Blackhawk Inlet Filter Mat
Lab tested to provide protection from sediment and debris buildup, Blackhawk Inlet Filter Mats help to prevent street flooding. Offering easy maintenance with a reusable design, these mats stop debris during construction projects.
Benefits
On-grate
Secured with industrial strength magnets
100% surface visible, enabling car inspections
PennDOT and PA DEP approved
Applications
Sediment Filtration
Pollution Control of Waterways
Construction
Erosion and Sediment Control
Fabco ScreenBox™ Water Quality Insert
ScreenBox is a grate inlet skimmer box, a curb inlet skimmer box, and a curb inlet basket retrofit filter insert for new and existing storm drain inlets or catch basin inserts.
It is a new addition to the industry leading line of stormwater catch basin filter products manufactured by Fabco.

The design traps sediment and debris, all while allowing runoff water to pass through the filter and exit through the storm drain system. The Screen Box can be used for many typical applications, such as parking lots, commercial properties, roadway surfaces as well as stormwater "hot spots," such as transportation centers, vehicle maintenance facilities, gas stations/fueling locations and industrial applications.

Durable Inlet Skimmer Design Enhances BMP ROI
The Screen Box frame is manufactured from high strength 5000 series aluminum to resist cracking, abrasion, and to survive severe temperature swings. The Screen Box also includes quality stainless steel wire screens and an adjustable mounting system that allows you to extend or contract the support flanges to adapt to the actual site conditions.

Product Videos
Our Brands: