High-Density Polyethylene (HDPE) pipe is versatile and cost-effective in a wide variety of drainage applications, including agricultural, residential, industrial, and highway construction.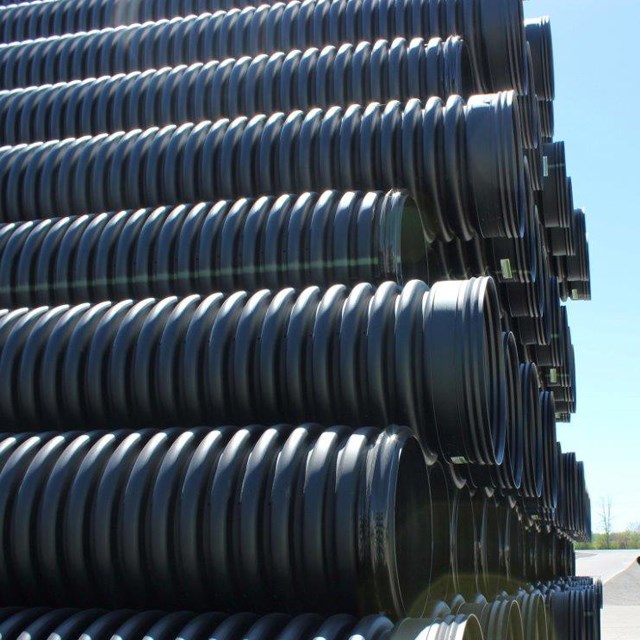 Products
ADS N-12®
Perforated Drainage Pipe
Applications
Commercial Construction
Industrial Sites
Residential Projects
Highway Culverts and Drainage
N-12® Pipe
Dual wall N-12® pipe, with its smooth interior wall and corrugated exterior, offers exceptional hydraulics and strength. Built using application-specific high-density polyethylene, dual wall N-12® corrugated pipe also provides superior corrosion and abrasion resistance. This makes it an excellent alternative to reinforced concrete (RCP) and corrugated metal pipe (CMP).
Features
Available in Diameters up to 60" and Lengths up to 20'
Soil-Tight, Water-Tight or Plain End
Minimum 100-Year Service Life
Applications
Highway Construction
Stormwater Drains and Culverts
Industrial Applications
Our Brands: